I don't work with the RED all too much, I do use it from time to time. One of the new advantages of Media Composer 5 is the ability to import R3D files through AMA and edit them natively.
I loaded up some files on my MacBook Pro (without any other accelerator attached, like the MXO2 mini) and started to edit some pieces. It stuttered here and there, but I put most of the blame on the speed of my computer. I changed the draft quality to "best performance" (all yellow if you read the last blog post) and it seemed to work very well. I think it works better than the H.264 through AMA edit, but more on that another time.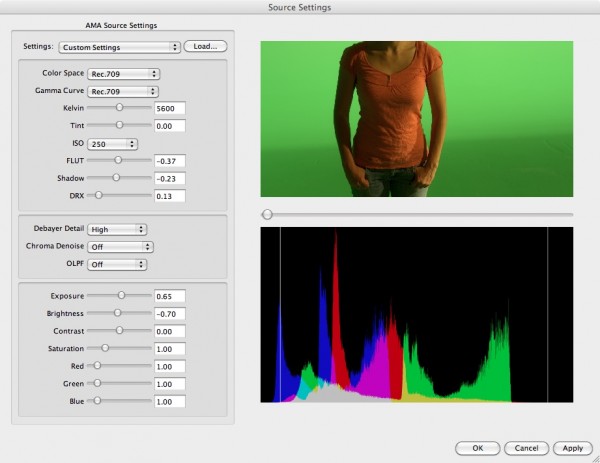 One of the advantages of the way Avid handles Red footage is the ability to change the color data within the application itself. To do this, import your RED clip through AMA. Right click on the file and choose Set  Source Settings. You will be taken to another window that will give you the options to change your color, exposure and all the other RED editable settings. Works well. At least I think so.